Welcome to our site!
Welcome to our site! ABC.PRO, Inc. is a computer consulting company located in Indianapolis, Indiana. We are currently serving businesses in Central Indiana. Take a look at what we have to offer and Contact Us if we may be of any assistance to you and your company!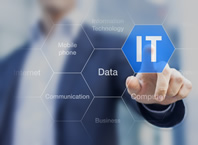 Are You Moving?
Are you currently moving or planning to move your business to a new location? Find out how ABC.PRO can help get your IT systems up and running in a timely manner.